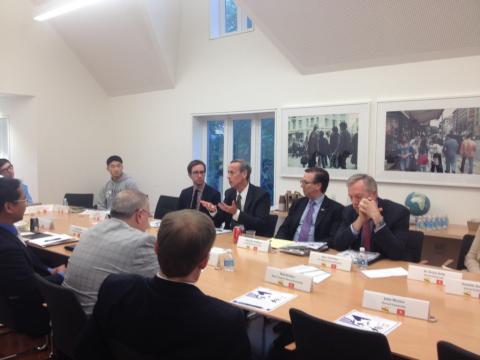 In conjnunction with Perry World House, the IR Program had the honor of welcoming Ambassadors Craig Allen (Brunei) and Ted Osius (Vietnam) to Penn's campus for a briefing with students and faculty.
The event, held October 5th, from 5 to 7:30 PM, was driven by the US-ASEAN Business Council and IR alumnus Alexander Feldman, President of the organization.
The topic of discussion, which was under Chatham House rules, was the Trans-Pacific Partnership and its implications to US diplomacy in the ASEAN regeion. Ambassadors Allen and Osius also reflected on their experiences in the Foreign Service and offered advice to students seeking to make a positive impact on international affairs.