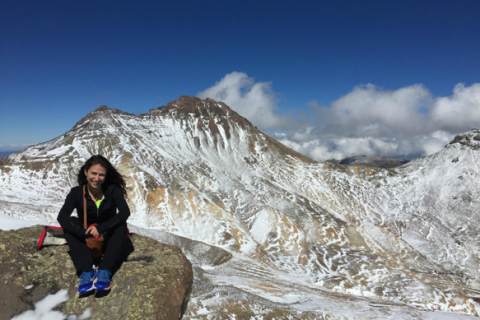 Olivia Route, a 2015 graduate of the IR Program, has been selected a 2018 Luce Scholar.
Established in 1974, the Luce Scholars Program provides one-year internships for future leaders in American society who are unfamiliar with Asia to engage with important issues in the region. The Luce Scholars Program competitive fellowship program invites nominations from 75 colleges and universities across the country and provides stipends, language training and individualized professional placement in Asia for as many as 18 Luce Scholars each year.​​​​​​​
Students can be placed in Cambodia, China, Hong Kong, India, Indonesia, Japan, Laos, Malaysia, Mongolia, Myanmar, Nepal, Philippines, Singapore, South Korea, Taiwan, Thailand or Vietnam.
Route, of Anchorage, Alaska, graduated summa cum laude and double-majored in international relations and Russian in the School of Arts and Sciences.
​​​​​​​​​​​​​​As an undergraduate student, she was involved with the Penn Reading Initiative, After School Arts at Penn, the PennQuest Outdoors Pre-Orientation Program and the Bloomers Comedy Troupe.
​​​​​​​She has been serving as a member of the Peace Corps since August 2015 and is currently working with the Aleppo Compatriotic Charitable Organization to assist Syrian and Syrian-America refugees transition to life in Armenia.
During her year-long Luce fellowship, Route plans to pursue youth and refugee work.
She applied with the support of the Center for Undergraduate Research and Fellowships at Penn.