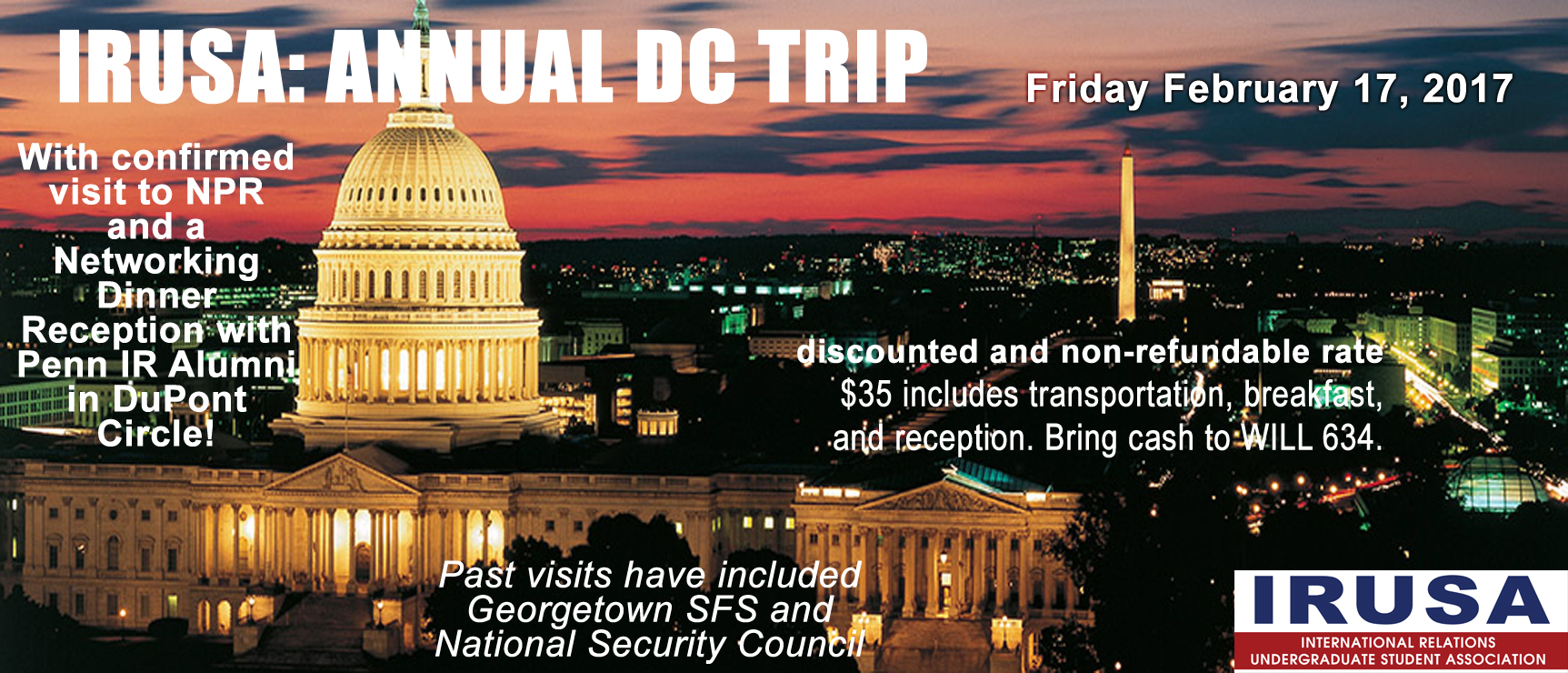 Friday, February 17, 2017 - 7:15am
Join us for our annual trip to Washington DC.
The day will feature a series of briefings on careers in international relations, and is capped by an opportunity to mingle with alumni in a dinner reception.
To sign up, bring $35 cash to the IR Program office, 635 Williams Hall.