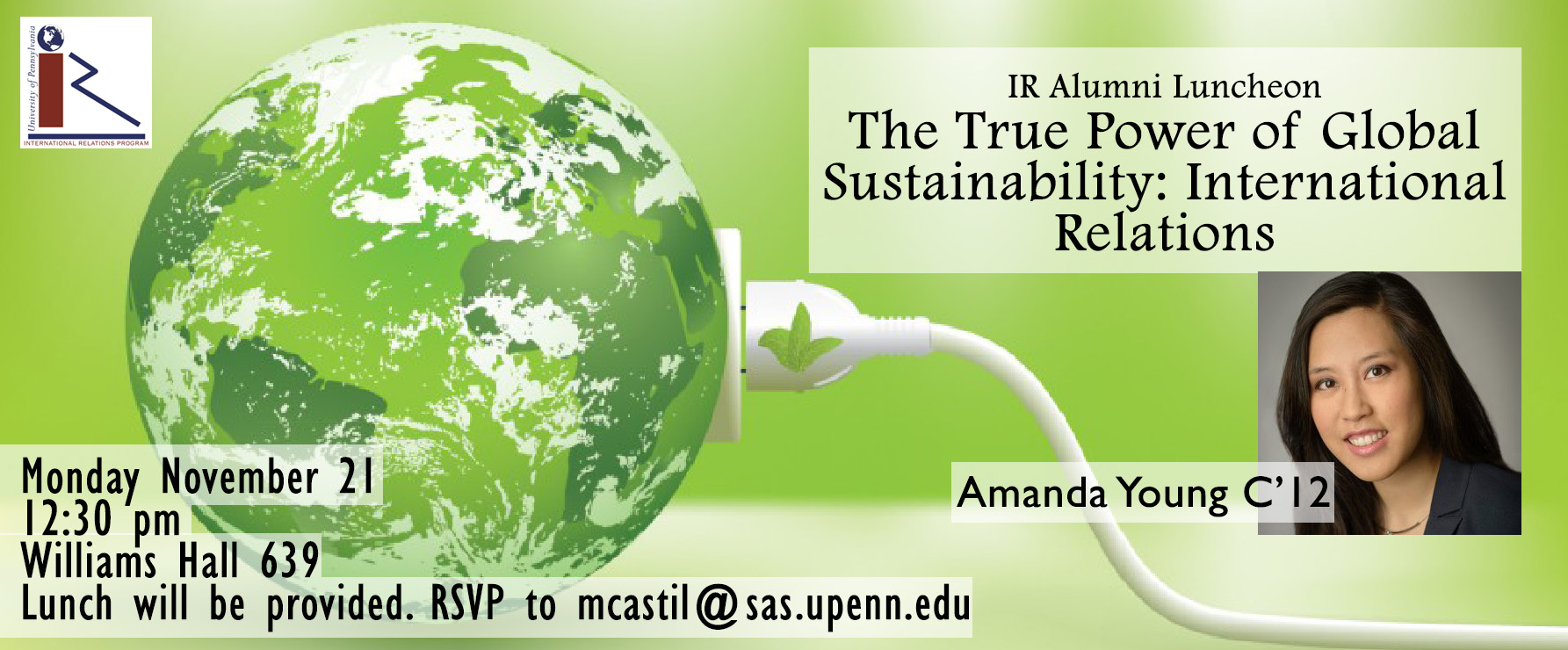 Monday, November 21, 2016 - 12:30pm
Williams Hall 639
Join the IR Program for an Alumni Luncheon with Amanda Young (C'12) on Monday November 21 at 12:30 in the IR Conference Room.
Amanda does business development and strategy for an international biotechnology company, Novozymes, that has been recognized by the United Nations, Fortune, Dow Magazine, Science Magazine, among many others.  Her particular focus areas are in sustainability and bioenergy - essentially converting waste to fuel.  
Email mcastil@sas.upenn.edu to RSVP. Lunch will be provided.