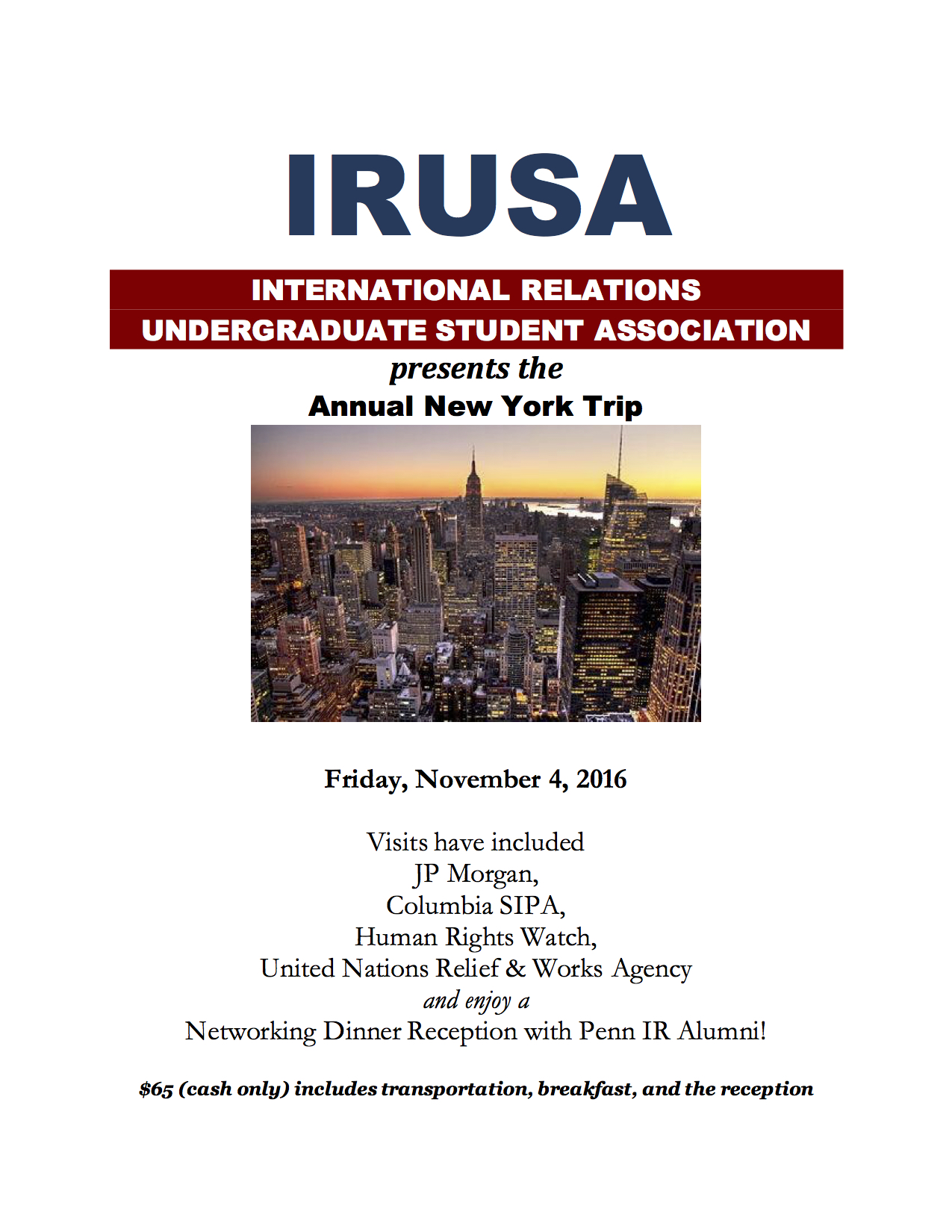 Friday, November 4, 2016 - 7:00am
New York City
Save the date for our annual trip to New York City on Friday, November 4, 2016.
Past visits have included stops at private sector, academe, and inter-governmental organizations (JP Morgan, Columbia SIPA, and the UN, to name a few).
Also enjoy a Networking Dinner Reception with Penn IR Alumni!
https://www.facebook.com/events/1182190748533833/ 
Email Mark Castillo mcastil@sas.upenn.edu to hold a seat!